Main Draw
Is this your ZIP Code? Click the Claim Prize link before the countdown finishes!
Bonus Draws
---
Preventing unclaimed prizes!
At ZipCode Draw, one of the most puzzling facts as a free, online lottery we have to deal with is how such a large number of our prizes go unclaimed! We have winnings to issue, but for some reason, no one is stepping forward with their hand in the air to claim them. We want to ensure that everyone is able to get the prizes they have won, so we thought it was worth digging a little deeper into what's happening.
We've thought about why people might not be claiming their prizes, and we can only really see two reasons this might be happening:
#1 – They don't want their prize…!?!
Admittedly, this one seems a little baffling! If you've taken the time to sign up and register, winning a prize should be the reward for your effort. However, there's no accounting for personal decisions, so if winners don't want to claim what they've won, then that's their prerogative.
#2 – They forgot to check if they won
Now, this seems like the most likely reason, and we think that at least 99% of the winners who haven't claimed their prize will fall into this category.
We understand why people might forget to check and see if they have won. Life is busy, after all, and there's always something interesting or time-consuming that you have to get done. As a result, checking on the site to see if you've won might not be something that consistently occurs to you— and that's how we've ended up with unclaimed prizes. Some of these prizes are substantial; at this point in time, we have literally of thousands of dollars in unclaimed prizes, and we don't think it's right that winners are going without, purely because life is too busy to afford the time to check consistently.
So, here are a few suggestions we think may help prevent you from forgetting to check the site:
1) Set an alarm?
Set an alarm on your cell phone or, if you have one, with your smart speaker. Set this at a time when you know you're going to be free to quickly check the site, so you're going to want to avoid the middle of the day when you're likely to be busy with work. We think around 8pm is suitable for most people. We draw our prizes at 5pm EST every day, so 8pm is a good blanket choice, whatever time zone you're in, to see the most up-to-date numbers.
2) Leave a tab with this site open on your phone
Checking on your phone is the easiest way to check the site, especially if you have been reminded to do it by an alarm you've set on your phone. Leave a tab open in your browser with this site in it at all times, so all you need to do is hit "refresh" when your alarm sounds.
We're confident that if you follow the steps above, you'll always be able to claim your winnings if your ZIP Code is drawn. We run this site because we want winners to be able to claim their prizes, so if the tips above help to make that more possible, we'll be delighted.
3) Sign up to our Web-notifications
Simply click the small Red bell icon on the bottom left where we provide our recent updates! Hopefully, when you check you'll be in for a FREE win!
---
ZipCode Draw vs Powerball numbers
Are you in need of a vacation or getting the car repaired, maybe just some extra money? Then why not try winning some!? With a variety of options from scratch cards, the Powerball or local State lotteries, there is one thing in common… Having to pay for them and terrible chances of winning… anything!
Odds of winning from Powerball numbers:
| Match Numbers | Prize | Odds |
| --- | --- | --- |
| 4 | $100 | 1 in 36,525.17 |
| 3 + Bonus Ball | $100 | 1 in 14,494.11 |
| 3 | $7 | 1 in 579.76 |
Source: Powerball website / CNBC

We believe there are a number of advantages to playing in the only free lottery, ZipCode Draw. Below, we'll go into detail on these, so you can be confident that you can make the most of the time you spend playing!
#1 – Advantage: Improved Odds
We all know the odds of winning in a paid lottery are fairly dismal, especially for larger paid lotteries such as the Powerball as shown above. However many people play in paid lotteries despite being all-too-aware that their chances of winning are incredibly small because they have no other choice… Apart from now!
ZipCode Draw only selects ZIP codes that belong to players who have logged in within the last two weeks. This means that the pool of potential winners is far smaller, in turn providing greater odds and giving you a huge boost of winning (as long as you check in from time to time).
ZipCode Draw provides multiple opportunities to win, rather than just a single draw that you have to rely on for a return on your investment with your State lottery or maybe the Powerball. ZipCode Draw features an array of winning money as seen from this page with the Main Draw and Survey Draw, additionally, we have the Pot Luck Draw, which has six guaranteed winners every single day.
#2 – Advantage: Convenience
Our free lottery is quick and convenient to check, and you do not have to go through the long process of buying and checking tickets as you would with a paid lottery.
#3 – Advantage: No geographical limits
When you pay to play a conventional lottery, you'll be limited in terms of geography. If you want to play a lottery in other states as well as your own, well who does… Anyway, our draws cover all states, so wherever you are in the country or the world! you can play without having to worry about any restrictions. Payments are made quickly and easily through Paypal, so you play at your convenience.
#4 – Advantage: No cost!
Finally and most importantly, what makes us different is the cost, being $0.00, forever!
---
Latest Posts
---
Online Offers
ZipCode Draw has partnered with BeFrugal.com to offer our players with many amazing deals and coupons that can be used in a variety of stores both online and locally as well as receiving awesome, guaranteed cash back rates.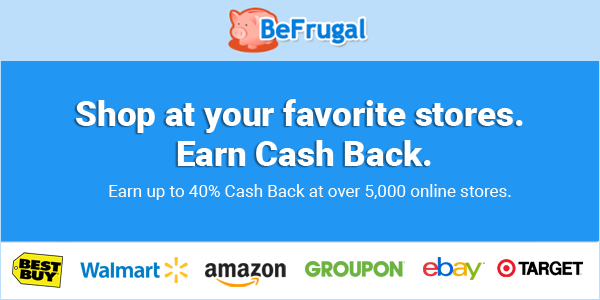 ---